Soups
Hearty stews, steaming soups and mouth-watering chilli recipes for vegetarians and/or gluten free diets. Delicious and easy homemade comfort foods!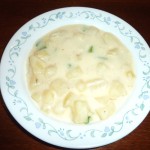 A deliciously satisfying recipe for cream of Potato soup with green peppers. Very easy to make!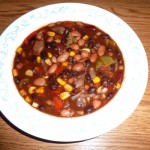 An alternate recipe for vegetarian chili.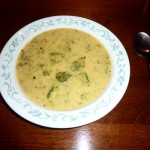 A rich, thick, tasty broccoli cheese soup that will warm you up during the cold winter months.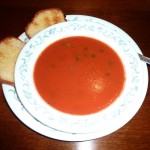 Why buy expensive cans of pre-made gluten free tomato soup when making this home-made version is so easy, delicious, healthy and far cheaper.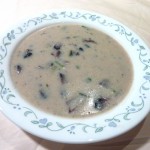 A straight forward gluten free cream of mushroom soup recipe. Useful in many recipes or just to eat on it's own.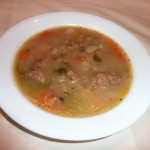 The vegetarian Irish Stew, which is also gluten free, is a favorite at my house. It requires vegetarian mutton that I get from King's Cafe in Toronto. The recipe was adapted to be vegetarian by my friend Jim. Hope you enjoy!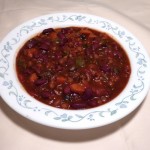 My gluten free vegetarian chili is one of my favourite recipes. You will find that it appears in some of my other recipes. I should warn that this recipe makes a lot of chili.