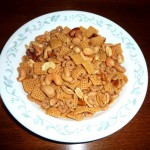 This is a recipe that my father has made for years around the holidays. We changed it to remove items with gluten, now we have a tasty snack we can all enjoy.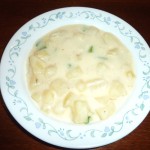 A deliciously satisfying recipe for cream of Potato soup with green peppers. Very easy to make!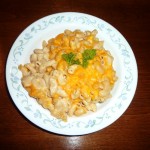 I've tried a few times to make homemade macaroni and cheese from a few recipes, but most of my attempts seemed to be missing something. This time I decided to make a cheese sauce separately and then bake it with the pasta. It may take a little longer to prepare, but I like that I [...]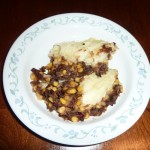 This hearty dish may not look too pretty but it's very tasty and will warm you up in the cold winter months. Delicious served with a salad.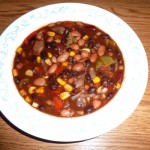 An alternate recipe for vegetarian chili.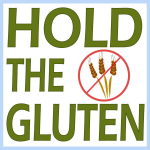 This afternoon, I came across a gluten free podcast and I thoroughly enjoyed it. The podcast is all about the gluten free lifestyle. In their words: This is a gluten free zone… You'll find nary a wheat, barley, oat, or evil stalk of rye lurking here. Join us as we podcast about our lives – [...]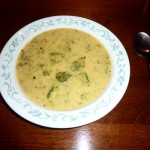 A rich, thick, tasty broccoli cheese soup that will warm you up during the cold winter months.