Main Course
Filling, hearty and delicious recipes. Giving up gluten and meat has never been easier or more tasty!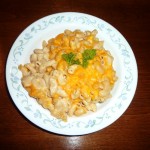 I've tried a few times to make homemade macaroni and cheese from a few recipes, but most of my attempts seemed to be missing something. This time I decided to make a cheese sauce separately and then bake it with the pasta. It may take a little longer to prepare, but I like that I [...]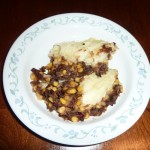 This hearty dish may not look too pretty but it's very tasty and will warm you up in the cold winter months. Delicious served with a salad.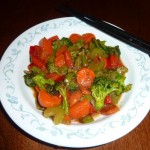 A recipe for stir fried vegetables. Good served on it's own, over rice or as a side dish.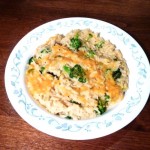 A tasty and easy rice casserole dish with cheese and broccoli. This recipe, like the rest on here, is 100% suitable to gluten free and vegetarian diets.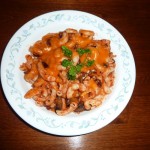 A very tasty casserole that has gluten free pasta and mushroom burger in it.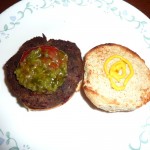 This is a recipe that makes good vegetarian mushroom burgers and also serves as a good replacement for ground beef.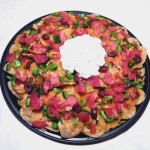 Vegetarian Nachos are one of my favorite snacks. It might not be the most nutritious, but it tastes great.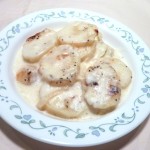 A simple, straightforward recipe for gluten free scalloped potatoes. An excellent addition to a great meal.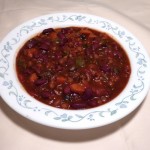 My gluten free vegetarian chili is one of my favourite recipes. You will find that it appears in some of my other recipes. I should warn that this recipe makes a lot of chili.